02 Days - 01 Night
Amritsar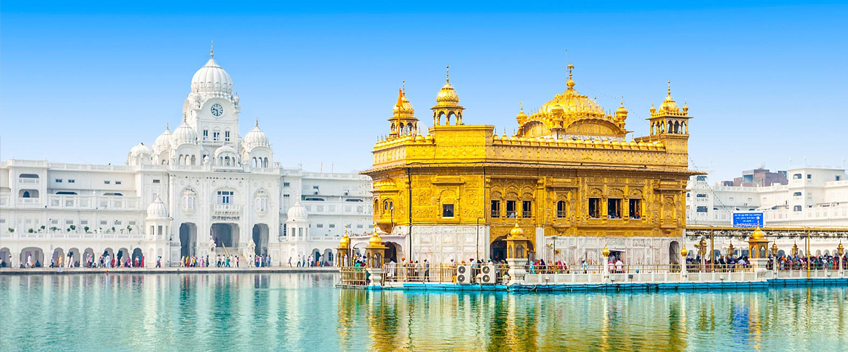 Tour Itinerary
01 Day 1
We will leave early morning to catch the train to Amritsar. You will be provided with confirmed train ticket bookings. It will take approximately 6 hours to reach Amritsar Railway Station. Around 01:00 pm you will reach the Golden temple city. At Amritsar railway station our representative will pick you up and then drop you at hotel. Check in at hotel and after fresh up move for Wagha Border Sightseeing. Night stay at Hotel.

02 Day 2 – Visit Golden Temple
After breakfast & check out form Hotel we will be heading straight to Golden Temple, also known as Harmandir Sahib. The Golden Temple Amritsar India is not only a central religious place of the Sikhs, but also a symbol of human brotherhood and equality. Everybody, irrespective of cast, creed or race can seek spiritual solace and religious fulfilment without any hindrance. It also represents the distinct identity, glory and heritage of the Sikhs. To pen-down the philosophy, ideology, the inner and outer beauty, as well as the historical legacy of Sri Harimandir Sahib is a momentous task. It is a matter of experience rather than a of description.

Visit Jallia Wala Bagh
(Huge Historical Importance in India's Freedom Fight) its most infamous massacre under British rule, Jallianwala Bagh is a beautiful public garden that houses a memorial of national importance. Located in the vicinity of the Golden Temple, Jallianwala Bagh is one of the major tourist attractions of Amritsar. Later get Train for Delhi.

Book Your Tour Now