01 Day (Same Day Trip)
Delhi - Jaipur - Delhi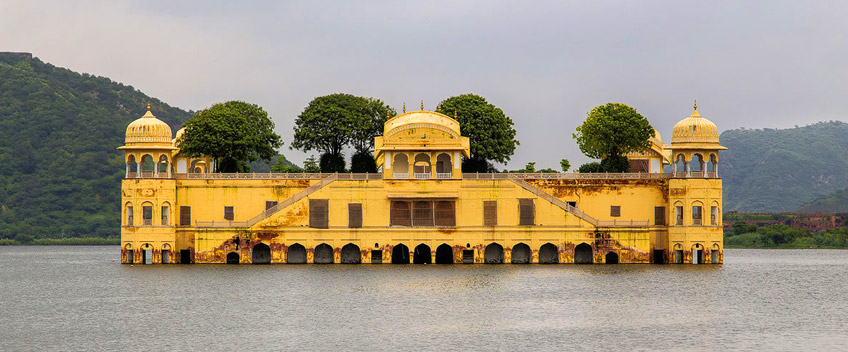 Tour Itinerary
Jaipur, a capital city of Rajasthan state in India; is this enough to introduce this colourful city? Well, Jaipur is more than that a city capital. Jaipur has a vibrant history and everyone wants to know about. Jaipur city was built by Maharaja Jai Singh II, who was the king of Amer in November 1727.Same Day Jaipur Tour is a credible tour and travel agency that has designed exclusive Jaipur tour package in which we will be our journey to Jaipur from Delhi. After reaching Jaipur our tour guide and travel representative will guide you in visiting different tourist attraction in Jaipur which includes Jal Mahal, Hawa Mahal, City palace, Albert Hall and Amber fort. You can cover this journey in one day and after collecting beautiful memories of trip you can easily get back to your home.
01 6:00 AM
Start from Delhi and Drive in Jaipur City Pick up from your hotel in Delhi and Drive To jaipur and is known as the Pink City of India. Jaipur is famous for its rich heritage culture and colorful ambience. It takes approximately 4hrs to reach Jaipur from Delhi By Car.

02 10:30 Hrs
Arrival in the Pink City Jaipur After a long distance of a journey that takes 3 to 4 hours, you will be reached in Jaipur, The capital city of Rajasthan State. It was established by Maharaja Jai Singh II, the king of Amer on 18 November 1727. It was named after him. Jaipur is also known as Pinki City. In 1876, Prince of Wales and Queen Victoria arrived on India tour and then Maharaja Ram Singh of Jaipur painted the whole city in Pink color to show the hospitality for prince and queen..

03 11:00 Noon
Explore Amer or Amber Fort Amer Fort is established in Amer, Rajasthan. It is about 11 km away from Jaipur city. People who come to Jaipur generally visit Amer Fort. This beautiful structure and architectural was built by Raja Man Singh, who was a famous connoisseur of Akbar the Great. It is a magnificent example of Rajasthani culture and art and Don't miss your chance to ride up an elephant to this mesmerizing spot of Jaipur.

04 12:30 Hrs
Visit Jal Mahal visit Jal Mahal and as the name suggests this palace is situated in the middle of Man Sagar Lake in the city of Jaipur. To see the beauty of this palace in the lake is just mesmerizing. This palace was renovated by Maharaja Jai Singh in the 18th century.

05 01:00 pm
Visit the magnificence of City Palace visit City Palace in which Chandra Mahal and Mubarak Mahal are comprised. It was considered the seat of the Maharaja of Jaipur. Chandra Mahal Palace is now converted into a museum, but it has maintained its royal essence. This palace was built by Sawai Jai Singh II between 1729 to 1732. Later this palace is beautified by Sir Samuel Swinton Jacob and Vidyadhar Bhattacharya, the main architect in the royal palace.

06 01:30 pm
Lunch Time Jaipur is a place of rich traditional food that you may grab in the lunch hours.

07 02:00 pm
Visiting the famous Hawa Mahal Visit Hawa Mahal in Jaipur; this palace is situated in Jaipur. It is built with pink and red stone architecture. This palace is located on the corner of the Jaipur city. This spectacular palace was constructed by Maharaja Sawai Pratap Singh in 1799.

08 02:30 pm
Jantar Mantar ( observatory ) Jantar Mantar is the world's largest stone sundial. This observatory was built by the Emperor Sawai Jai Singh and is the best preserved as compared to other similar observatories built in different regions of India. The intricate masonry within this observatory offers a precise measurement of the time, the azimuth and the altitude, the declining of the sun, and the position of the constellations in the sky for the eclipses, and astronomical marvels.

09 03:00 pm
See Local Markets of Jaipur You will have some time to see Local Area / Markets.

10 03:30 pm
Return to Delhi Airport or Hotel After gathering unforgettable memories of Jaipur city, now it's time for departure to Delhi By car. Our driver will drop you at the your Delhi hotel or he would drop you at the Airport, from where you will go to your home with sweet memories of this joyful Jaipur journey.

Book Your Tour Now